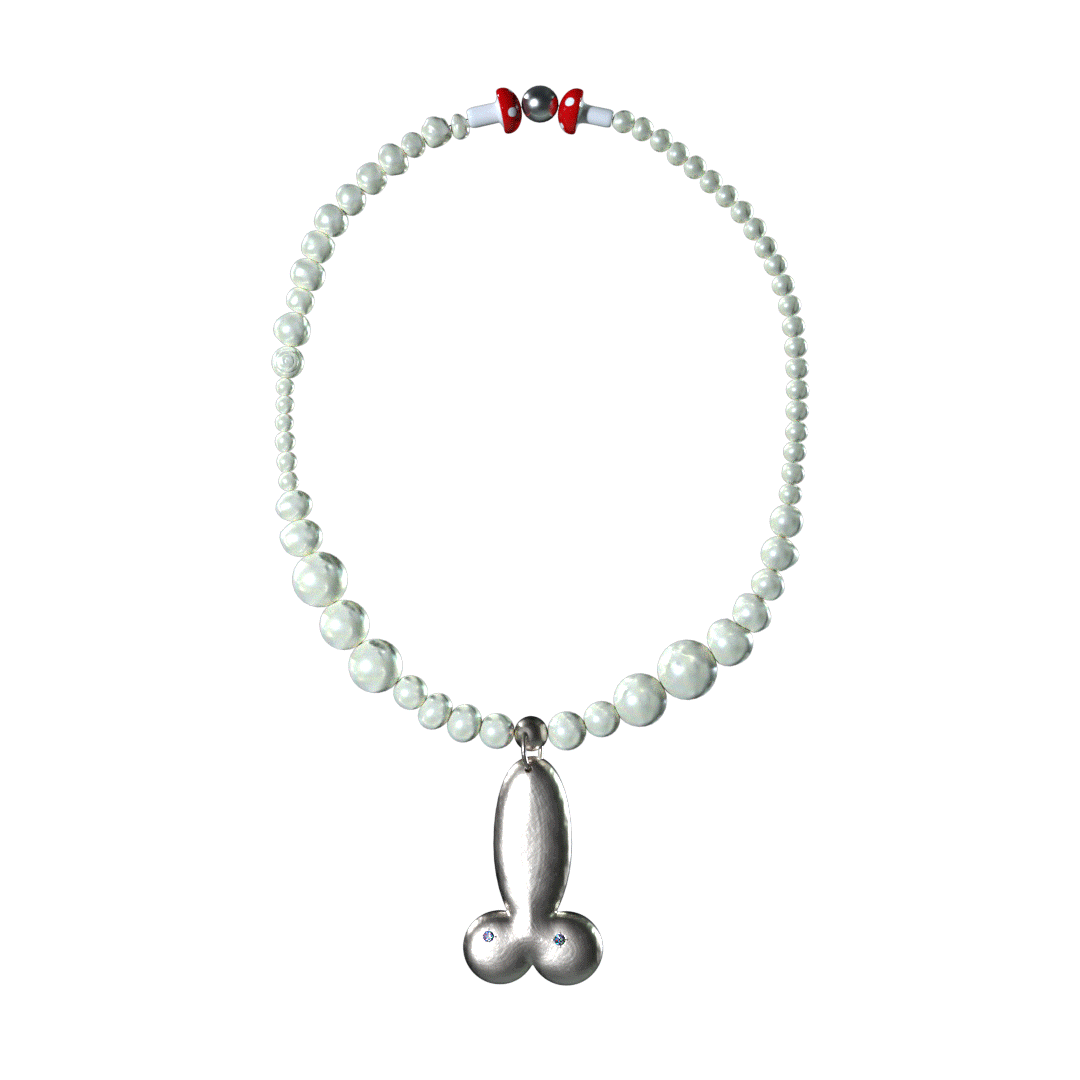 Paul Yore x Seb Brown Pendant
Keep your crown jewels where they can see them.
A fabulous, flagrant phallus from the minds of acclaimed artist Paul Yore and cult jeweller Seb Brown. These uncut gems fuse Yore's pop art sensibilities with Brown's exquisite craftsmanship. A playful take on luxury features strung pearls of varying size, a cast sterling silver pendant and Brown's signature inlaid gemstones—all held together by a tiny glass mushroom clasp.
"Queer people, by necessity, have always formulated new affirming symbols and rites against mainstream culture. Having grown up in a staunchly Catholic home, I have long been fascinated by ritual. As such, this piece was inspired by the notion of jewellery as having a devotional function. The form was informed by traditional rosary beads, as well as the phallic charms and ornaments of ancient fertility cults. Pearl necklaces are also associated with sexuality and exuberance, and so this piece captures a sense of drama and high camp that evokes the Baroque period, and interestingly, the origin of the word 'baroque' itself is from Portuguese 'barroco' via French, originally meaning 'a misshapen pearl'."
— Paul Yore
LIMITED EDITION OF: 10
MATERIALS: PEARLS, SILVER, GEMSTONES, GLASS